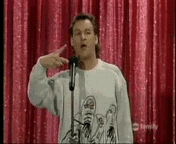 As has been a continual theme throughout the first 5 books of the Bible, known as the Torah, God asks the Israelites to go to any and every length to avoid temptations that would draw them towards other gods. We think some of them sound extreme, but we could probably stand to cut a few things out of our lives that tempt us away from God.
Deuteronomy 13:1-15:23:
1-3 – We often wonder if God puts us through tests. Though our theology would lean towards "no", this is an example of the Israelites' faith being tested through false prophets.
6-11 – The Israelites were instructed to go to any length to not be led away from God. We could probably cut certain things out of our lives in order to avoid being tempted by other gods.
The rules Moses is telling the Israelites are not new ones. He is reiterating ones that were given in Leviticus.
28-29 – Their tithe was used to take care of those who could not take care of themselves.
1 – The 7th year was known as the Jubilee when all debts were forgiven and possessions were returned to their rightful owner.
6 – It was important for the Israelites not to borrow from anyone else so that no one else could boast that they had contributed to Israel's wealth or prosperity. God alone was the giver of their blessings.
13 – This continual reminder should keep Israel from ever having pride in their own accomplishments but in God's alone.
Luke 8:40-9:6:
48 – Here Jesus attributes the woman's healing to her own faith. Sometimes he would attribute the miracle to the person and sometimes to God. What makes this difference?
Jesus tells Jairus and his wife not to tell of the miracle he performed but he did not tell the bleeding woman not to tell anyone.
Psalm 71:1-24:
20-21 – Often we feel alone and desperate when we are at our lowest, but this reminds us that God raises up again in time.